Things have been really busy these last few weeks and there seem to be events everywhere these days. And of course I'll be attending my fair share as either a speaker or moderator.
Here's a list of what's coming in the next 2 months.
Come and say hi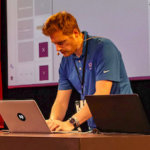 Bart Van de Wiele
A blog about my adventures as a public speaker and Adobe Solution Consultant.