Hi all,
Welcome to my personal blog. This site represents my professional work as an Adobe Certified Instructor. You'll find links to my online articles, tutorials and other news I'd like to share with the world.
Thanks for visiting!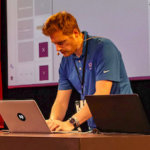 Bart Van de Wiele
A blog about my adventures as a public speaker and Adobe Solution Consultant.